Explore the world on two wheels
Cycling is a fantastic activity. It has all kinds of lifestyle benefits even if pursued only as a hobby. The idea of setting off on a bicycle tour may feel like a daunting challenge, but once you try it, it's easy to get hooked. Taking a trip on a bicycle is a great experience, which offers equal parts exploration, relaxation and the joy of living an active life.
Zalakaros is a special place, rich in natural treasures and unique day trip destinations. The surrounding area is also very well suited to bicycle tours. Zalakaros bicycle routes can take you to spots that are difficult to reach by car or on foot. But just hop in the saddle and you can start exploring the one-of-a-kind surroundings in no time at all.
Great for beginners
Riding a bicycle provides a sense of freedom that is difficult to achieve in any other way. If you haven't tried it before, don't hesitate to give it a go. For the best experience, pick one of the shorter and easier routes if you are beginner.
Needless to say, being out in the open, enjoying the fresh air, physical exertion and the beautiful, green environment has a beneficial impact on reducing stress and enhancing your mood. The experiences you make on a bicycle trip are made for life. This is an excellent way to make some lasting memories.
There is also something new for professional cyclists
If you have quite a bit of bicycle touring experience under your belt, Zalakaros still has a lot to offer. Its routes lead through the wilderness and it's difficult not to fall in love with them. Each bicycle route provides a different level of challenge to suit your personal preferences, or give you a chance to improve your skills and reach levels of performance you didn't think were possible.
Things to know about bicycle tours in Zalakaros
The routes lead mostly across flat areas, with steep climbs only as you approach the town. You can face the challenges posed by the Zala Hills riding down atmospheric little roads. There are eight official bicycle routes in the area, each of a different length. They all start from Zalakaros, so Thermal Camping Zalakaros is ideally situated to be the starting point, whichever route you choose. It is also helpful that after a completing one of the more demanding tours, you can relax in the shade of the trees at the campsite, or have a calming soak at Zalakaros spa next door.
The eight bicycle routes:
Little Balaton circuit
Galambok
Zalaújlak
Banyavölgy
Keszthely
Hévíz
Nagykanizsa
Somogy Hills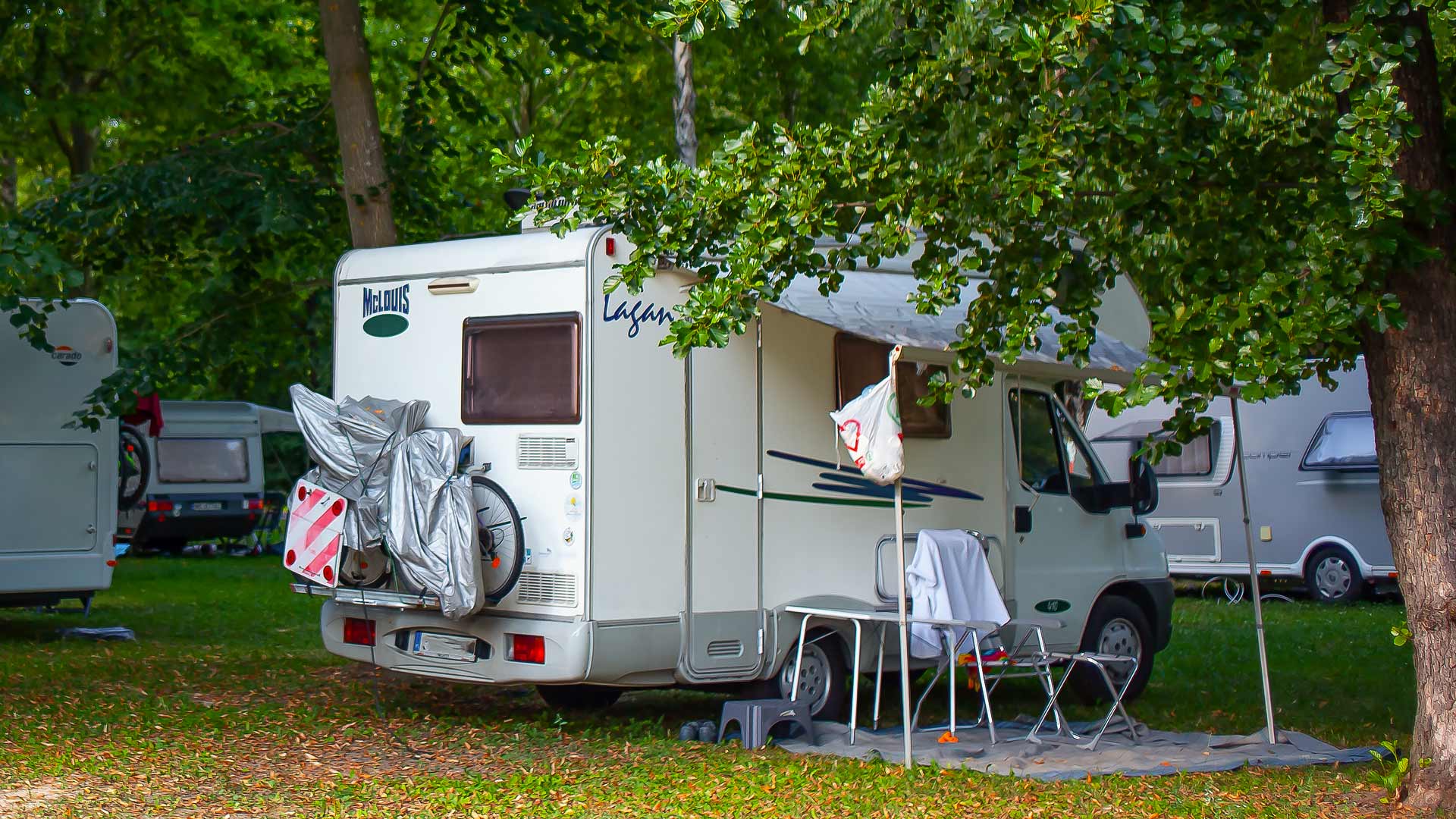 How to prepare for a bicycle tour?
Determine the length of your tour
First of all, you must decide how long a tour you want to take on. Each tour can last one day or more. Dedicating a couple of days to this adventure will allow you to explore several locations and routes. You should also consider whether you want to join an organised tour or set off on your journey alone.
Leave enough time for the experiences
The surrounding area has shorter and easier routes that you can complete in just a few hours. But to get the full experience, you shouldn't rush it. Leave yourself enough time, both before and after the tour to enjoy the bicycle touring lifestyle. Stay for a few more days at the campsite. And while you're here, why not try more than one route? You can stay for a bit at each station and village on the way. There are loads to hidden gems and breath-taking natural treasures to explore while you are here.
Plan your route and pack your kit
It is important to plan the route and the distance before setting off on your bicycle tour. Pick a distance and difficulty that matches your skill and level of preparation. Prep well for the tour. Packing weather-appropriate clothing and all the equipment you need will make the experience a lot more pleasant.
BICYCLE CENTRE in Zalakaros
The Bicycle Centre is located right next to the Zalakaros tourist information office. You can rent a bicycle here, with a range of men's, women's and children's models available, but there are also sticks for Nordic walking if you need them. Here, you will find everything you need for a family bicycle trip, and you can pop over to the tourist information office next door to pick up maps of the local bicycle routes.
Book your accommodation at Thermal Camping Zalakaros
Going on a bicycle tour has many benefits. It is a form of active relaxation that has a range of health benefits and elevates your mood. But it is more than a sport. Riding a bike is also about connecting with nature and being together with your loved ones. A bicycle trip to Zalakaros is a great opportunity to spend some quality time with your family and friends.
There's no better feeling after the ride than arriving back in a refreshing, green environment and enjoying the fresh air together. So if you are planning to go on a bicycle tour, you should consider staying at Thermal Camping Zalakaros. You can book accommodation online quickly, and use your debit or credit card to pay. Now that the weather is good and the bicycle season has started, make sure you don't miss out on this fantastic activity.