Summer is over, September is upon us and, with it, the usual pace of working life is back. Thanks to the lovely weather, however, you don't have to give up on relaxing outdoors just yet. Recharging in nature is still a great option at this time of year, so make sure you don't miss out on the benefits of an off-season break. Enjoy that special Indian summer experience by hopping in your caravan or booking a short tent holiday. September provides everything you need for a memorable day trip or even a slightly longer break. It is not too late to pack up your camping kit and spend one last weekend this year at Thermal Camping Zalakaros to say farewell to the summer and get in an autumnal mood. Remember, off-season lasts until 30 September.
Why go camping off-season?
Camping is usually associated with summer activities such as sunbathing, ball games on the beach, building a campfire in the warm summer night, and staring at the stars. What makes a camping trip in September different? Camping in the autumn is exactly like camping in the summer, except there is a special something about it. September is a transition between the summer and the autumn. When you travel after the peak season has ended, you can still enjoy all the benefits of the summer but also see a more mature side of nature. The pleasant autumn weather will make you feel freer and more active.
The nights are pleasantly cool. You won't be cold, because it is still too early for proper autumn weather. Often, the temperature is only a few degrees lower than it was in the summer. Still, on occasion you will want to wrap up in a light blanket or put on a comfy jumper to have a late-night chat. The rule that no camping experience can be complete without a campfire to roast some food over is also true off-season. Camping in September, you will make memories that you will be reminiscing about all winter.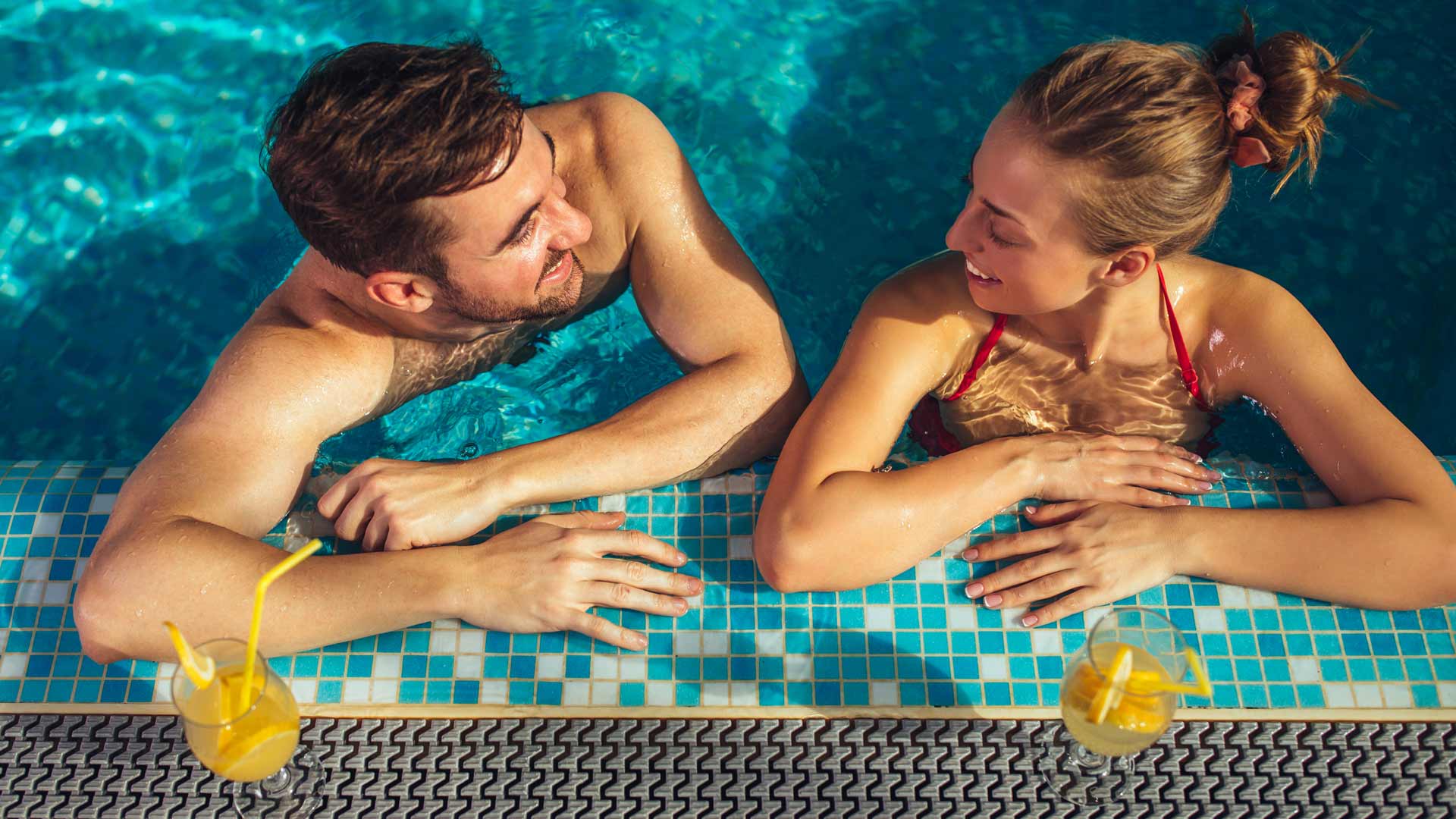 Things to do and see off-season in and around Zalakaros
You will be spoilt for choice, and a weekend will probably not be enough to see everything. Still, spending even just a day or two in Zalakaros will make your autumn unforgettable.
Pack up your camping kit and pick the activities that appeal to you the most.
Adventures on the Promenade in September
Zalakaros hosts traditional harvest festivals and other grand outdoors events every year. Why not spend a night in the fresh autumn air enjoying the varied musical and culinary events in Zalakaros?
Rejuvenation at Zalakaros Spa
Zalakaros is a spa town without equal. There are few other places in Hungary that boast such a trove of natural treasures and interesting day trip destinations right next to a spa with unique medicinal waters and such a broad range of services. Zalakaros Thermal Spa is a great place to visit not just because of its fantastic location but also because it offers the full package when it comes to mental and physical recreation. It has wellness services, experience pools, saunas, massage, Kid's World and outstanding medicinal services, too. Between a short off-season break and all the medicinal spa has to offer, you can feel completely rejuvenated and ready to face the rest of the autumn and the winter.
Sports events near Zalakaros
One of the best things about the autumn is that the days of unbearable heat are over, and active relaxation feels a lot more attractive all of a sudden. There are all kinds of options at your disposal, whether you feel like a day trip or a timed hike, or even a sports competition, where you can scratch your competitive itch in a picturesque setting. There is also a long list of activities to pick from if you feel like active relaxation, from cycling tours to hikes, from rowing tours to Segway to Nordic walking tours and many other sports.
Day trip destination and sights
If this is your first visit to Zalakaros, make sure you check out the most popular attractions in the area, as well as unique locations like the Little Balaton, Uncle Matula's hut, the Kis-Balaton Visitor Centre or the Kápolnapuszta Buffalo reserve. Off-season is the perfect time to visit them because this way you can avoid the crowds and the scorching heat, and can take all the time you want to enjoy the natural environment and the modern visitor centre. If you have the time, explore some less well-known places like the Alder Path, the Pauline Monastery's Mill in Zalamerenye or Kányavár Island.
Zalakaros is a great place to visit in September. It has a large number of activities on offer, and you can also go on one last camping adventure this year. Off-season lasts until 30 September, so make sure you don't miss out! Bring your own tent or caravan, and book your pitch.
Click here to make a booking at Thermal Camping »