The benefits of camping with your pet
If you've ever owned a pet, you will be familiar with the strong emotional bond that can develop between humans and animals. We certainly are, which is why Thermal Camping Zalakaros provides truly pet-friendly accommodation. Pets are our faithful companions for a significant chunk of our lives, and share our everyday experiences, which is why it feels so good to bring them with us on holiday.
Going on holiday with your dog has a number of benefits. For one, if you leave them behind, you will miss them or even worry about them, so you can rest more easy if they are right by your side. Also, on the days when you work long hours, you will probably arrive home tired, and won't be able to pay as much attention to your four-legged friends as you would like. For all these reasons, you should bring them with you on a truly pet-friendly holiday because you will have much more time to spend with them, recuperate together, or even teach them some new tricks while enjoying all camping has to offer.
Dogs, like most other pets, are very sensitive to their owner's moods. They will snuggle up when you're sad, and share your joy, excitement or calmness. Positive feelings tend to predominate while on holiday, so you'll be doing your dog a favour by sharing these truly relaxed moments with them. Last but not the least, being around your pet is a great way to reduce stress, which is exactly what you need during your holiday, when you want to unwind and recharge your batteries.
What to do with your dog when you go on holiday
When the family sets off for a holiday, you essentially have three options when it comes to your pet, especially if it is a dog:
ask someone to look after them;
put them up in a pet hotel; or
bring them with you.
If you choose to ask someone to look after them, or if you can only find someone to check in on them periodically rather than being with them all the time, you are practically guaranteed to worry during your holiday, which will make it much less enjoyable.
Pet hotels and boarding kennels can be a good option, but they cost much more than the extra fee you have to pay to bring your pet with you to the campsite. What's worse, animals are often kept in cages at pet hotels, and while some establishments treat pets with the utmost care and love, there is still a chance that on your return you will be greeted by a ragged little creature. Even though they are treated well, pets will miss their owners.
It is no secret that we here at Thermal Camping Zalakaros want to provide our guests with a third option: you can bring your four-legged friend with you on holiday. When travelling with an animal, you must also consider their needs. That's why you're better off choosing pet-friendly accommodation. To be truly pet friendly, though, your host needs to offer more than simply allowing four-legged guests.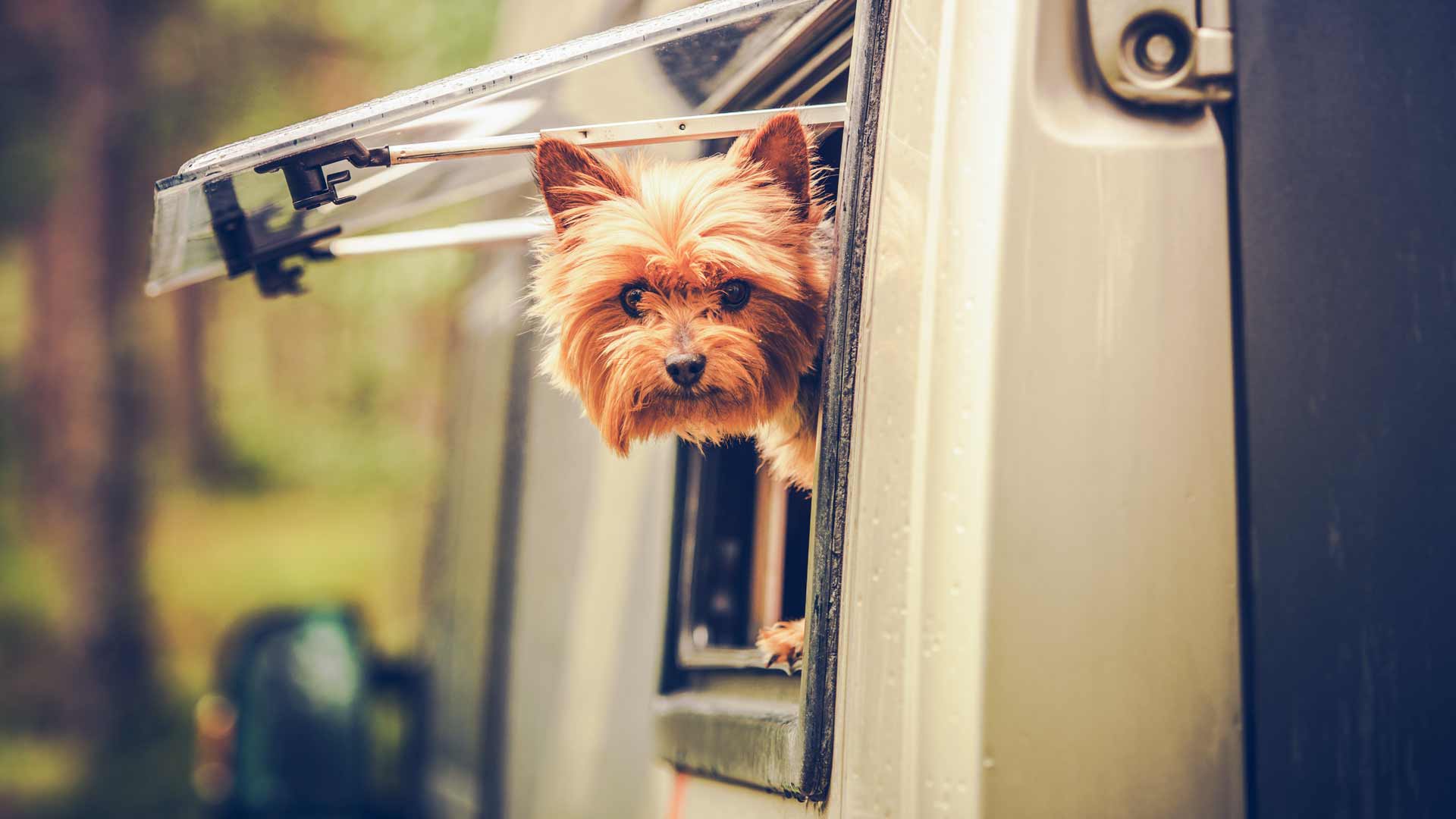 What makes Thermal Camping Zalakaros pet friendly?
A camping holiday may be ideal for your pet. There are a number of factors that make Thermal Camping Zalakaros a truly pet-friendly holiday destination. We don't simply allow dogs in the campsite, we also provide everything they need to have a great time.
The campsite has extensive, grassy grounds with trees, which are ideal for walkies.
Your pet can stay right by your side, which is an important consideration in itself.
Unlike in a cramped hotel room, pets enjoy the natural environment on the campsite.
There are many day trip destinations, hiking trails and events in and around Zalakaros that are dog-friendly. They also provide a great reason for two-legged holiday-makers to get a bit more active.
How to manage your dog at the campsite
All you need to know about dogs at the campsite is covered in the campsite rules. They contain all the information relating to having a holiday with your pet. Importantly, all pets entering the campsite must have their vaccination log. Each plot can accommodate up to three dogs, for an extra fee. Dogs must be kept on a leash around the campsite.
If you choose to bring your four-legged friend with you on holiday, make sure they are calm and friendly under any circumstance because they will meet other guests and pets at the campsite. In order to ensure everyone can have a pleasant time, your dog should be accustomed to the presence of strangers. Additionally, if your pet is staying with you, please take extra care to keep the campsite clean. The purpose of the rules is to ensure all guests can enjoy their holiday. After all, that is what makes a resort truly pet friendly. Through observing these rules, you can enjoy an unforgettable experience together.