Recharge and rejuvenate at Thermal Camping Zalakaros
Camping provides an authentic wellness experience, which replenishes both body and soul. Leaving the stress of work behind is easy when you wake up to birdsong, surrounded by nature in the morning, and you can sip your morning coffee or a delicious cup of green tea at a leisurely pace while enjoying the gentle caress of the sun on your skin. You can relax or lay back with a good book in your tent or caravan, or even have an afternoon nap right there.
Zalakaros is a unique holiday destination, ideal for those looking to recharge their batteries, because the campsite offers not only the opportunity to have nature right on your doorstep but also all the wellness and medicinal services of Zalakaros Spa next door. You won't even have to leave the campsite to enjoy a refreshing massage, get a new haircut, or treat yourself to some fine food and drinks.
How do you like the idea of returning from a relaxing weekend or holiday completely recharged and feeling like a new person? The longer you can spend on your break, the more relaxing the camping experience will be, but it is well worth treating yourself to a quick camping and wellness break even if you can only dedicate a few days to it. Thermal Camping Zalakaros is a great place to stay, not only because of the vicinity of Zalakaros Spa but also because it is rich in natural treasures and there are great hiking destinations and lots to explore in the surrounding area. The town has plenty of beautiful parks, and the local architecture is in perfect harmony with the natural environment. There is also a forest path, and the beach is just a short walk away from the campsite. 
Wellness and beauty services at the campsite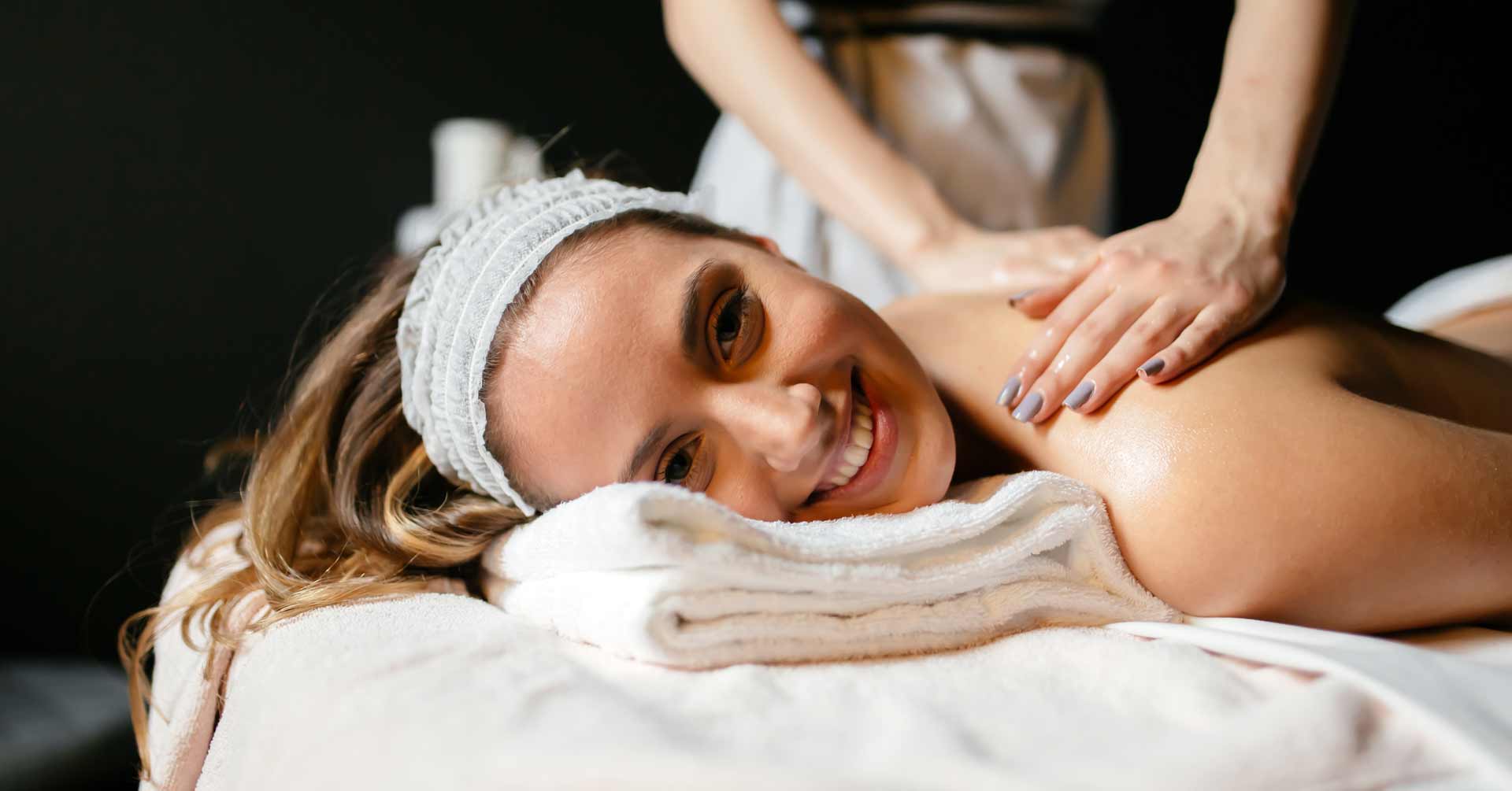 Massage
No wellness experience would be complete without a great massage. Everyone is different, and we all want slightly different things when it comes to massages. The campsite has its own professional masseur, who can provide a personalised treatment that takes all these individual differences into account. The nearby spa also has a range of high-quality massage services, but if you can't make an appointment or if you want to skip the spa for a hike, or even if you are just feeling like a relaxing day of not leaving the campsite at all, you will not be missing out on the opportunity to enjoy all the benefits of a great massage session.
Book your massage appointment
You can enjoy the professional services of Elisabeth Massage right at the campsite throughout the 2023 season.
Massage appointments are available between 2pm and 5pm every weekday. Just pick a time slot that suits you, and you're just one step away from enjoying a therapeutic massage experience.
Call (+36) 30 476 2511 to book an appointment.
Hairdresser's
A hairdo means more than what is apparent at first sight. A visit to the hairdresser's will help you refresh your look but this is often accompanied by a mental reset. It is common knowledge that a well-kept appearance will help make you more attractive and more confident. So how about returning from your holiday not just relaxed and enriched with new experiences but also sporting a brand new hairdo?
Book your hairdressing appointment
Thermal Camping Zalakaros has a new hairdresser for the 2023 season, who can cut men's, women's and children's hair, too. Call (+36) 30 595 6890 to book an appointment.
EsztHair Hairdresser's opening hours:
Tuesday to Friday: 8am to 12pm and 2pm to 5pm
Saturday: 8am to 1pm
Sunday and Monday: closed
Skip the queue to the spa
Thermal Camping Zalakaros offers complete comfort. You won't have to go far for a genuine wellness experience or a chance to have a dip at Zalakaros Spa, and you can even get your tickets simply and without having to queue for them. You can pick up your tickets at the campsite reception, and all that's left to do after that is to walk over to the spa next door, and you can start enjoying their range of excellent medicinal and wellness services.
Restaurant Camping – A campers' favourite
To make the most of your holiday, make sure you take long walks and visit the fantastic nearby attractions, relax at the spa and treat yourself to some delicious food at the campsite restaurant. It continues to be a favourite of holiday-makers who are staying at Thermal Camping, thanks to the wide range of excellent dishes on offer.
Some of us find cooking quite a relaxing activity. If you are one of those people, camping holidays are ideal for you because you can prepare your favourites in the campsite kitchen or even try your hand at outdoors cooking or fire up the barbecue in the fresh air.
Book your accommodation at the campsite
All you have to do in order to enjoy a fantastic camping holiday full off wellness experiences and great hikes is reserve your accommodation at Thermal Camping Zalakaros. First, decide whether you want to stay in a tent or in a caravan. Either way, you will have your choice of spacious plots, with each pitch measuring100 m2. If you want to want a caravan holiday, you can use your own or just rent one. It is quite simple to rent a caravan these days, but tent holidays can be equally memorable.
Whatever you decide, you can book your accommodation quickly and conveniently online , and use your debit or credit card to pay. Once you've paid your deposit, your booking is complete, and you have reserved your spot in this fantastic location, so get ready to experience all it has to offer.