Make the most of off-season – Head to Thermal Camping Zalakaros this spring
The campsite opens on 7 April 2023, which is perfect timing as it falls on the long weekend over Easter. This pleasant spring weekend is well suited for a quick break: the weather is nice, there is plenty of sun, and the campsite is already fresh and green. What is more, you can make the most of off-season discounts when booking your accommodation.
A wonderful spring in Zalakaros
To many, camping is a summer activity that you enjoy with family and friends, but there is no reason to miss out on all that an off-season break can offer. The beautiful, ancient trees and expansive green grounds of Thermal Camping Zalakaros are at their most attractive at this time of year. If you're not a fan of the heat and don't enjoy dog days, make the most of the off-season offering, available from 7 April. The weather is already pleasant, and there is lots of sunshine to enjoy without having to worry about excessive temperatures.
Zalakaros is the perfect destination in the spring, with a wide range of activities in the surrounding area, along with excellent day trip destinations, quality events in the town and lots of sights to visit. And why not pair these memorable experiences with some unforgettable pampering in the medicinal waters of Zalakaros spa, which is right on the doorsteps of Thermal Camping Zalakaros? When your winter reserves of energy are depleted, it is important to replenish them. You will definitely not regret taking a break from your daily routine. At this time of year, you can also avoid crowds at the spa and have a more relaxing and enjoyable stay.
A few important bits of the campsite have got a makeover
Spring is the time for rebirth in nature and all of us, as well as the campsite, deserve to feel rejuvenated. We at Thermal Camping Zalakaros were very busy over the winter, and gave some of the rooms a makeover, updated one of the sanitary units, the main entrance area and the reception. We have also done quite a bit of tidying all over the campsite.
The plots also received their fair share of TLC, with new electric cabinets installed so that you can use the 10 amp mains connection right by your tent or caravan in the safest possible way. Electricity use is still included in the price, so you will not have to worry about receiving a bill at the end of your stay.
We do our best to ensure the environment at the campsite is welcoming so that you can enjoy a relaxing break when staying with us. Still, none of our efforts can compare to what nature achieves on its own: the trees and other plants decorating the campsite are fully awake again by spring, turning our huge grounds into an oasis of beauty right out of a fairy tale.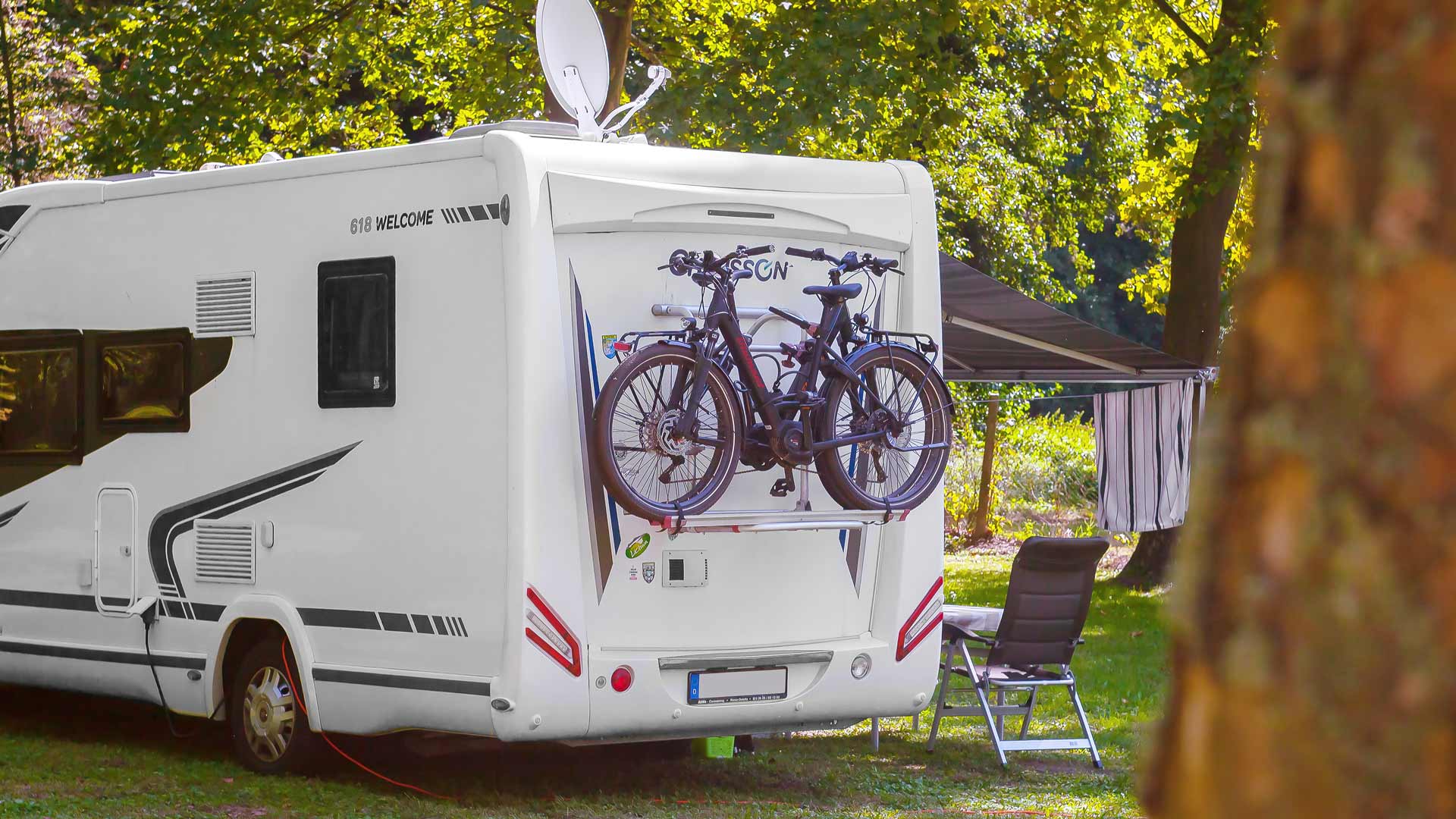 Enjoy an off-season caravan holiday
Staying in a caravan may just be the best and most convenient form of enjoying a camping holiday in the spring. Maybe you have been planning to go on such a special and memorable holiday or it's a childhood dream that you've been waiting to make come true. Whatever the reason, don't hesitate! Don't worry if you don't have your own caravan: you can just rent one before visiting the campsite. Most cities have a range of rentable motor homes and caravans on offer, so there is nothing to prevent you from embarking on this adventure.
Thermal Camping Zalakaros welcomes guests on 100-square-metre caravan plots. You can park both your caravan and a car on the plot, or pitch a tent. You can even bring your pets with you: up to three four-legged holiday-makers can join you for an additional fee.
Enjoy camping for less
You can book your plot online at any time, and it is well worth reserving your selected dates as soon as possible to avoid disappointment. If you make an off-season booking, you can also enjoy off-season prices, which means you can enjoy your accommodation for less. You can also make an inquiry online to get a personalised quote.
You can calculate the price or make a booking online simply and in just a few minutes. Please note that your booking is finalised and your accommodation reserved only after you pay the deposit. You can use your debit or credit card to pay the deposit and the full price of your accommodation. Once your booking has been finalised, you will receive an email confirmation of your reservation, and your spring getaway is already guaranteed.