An unmatched holiday in the town on the lake
It is the fantastic architecture and wealth of natural treasures that make Zalakaros such a unique holiday destination and ensure that you will return from your break with some unforgettable memories.
The town is famous across Europe for its unique thermal waters, which have medicinal properties. The surrounding area is a treasure trove of natural wonders, and Thermal Camping Zalakaros has beautiful natural surroundings so that you can enjoy your camping holiday in the shade of giant trees, just a few steps from both the spa and the town centre. But there is more to Zalakaros than the opportunity to enjoy the water and the exciting local hiking trails and day-trip destinations: Karos Promenade has recently received a facelift and offers a genuine Mediterranean ambience, while the town hosts a range of great events.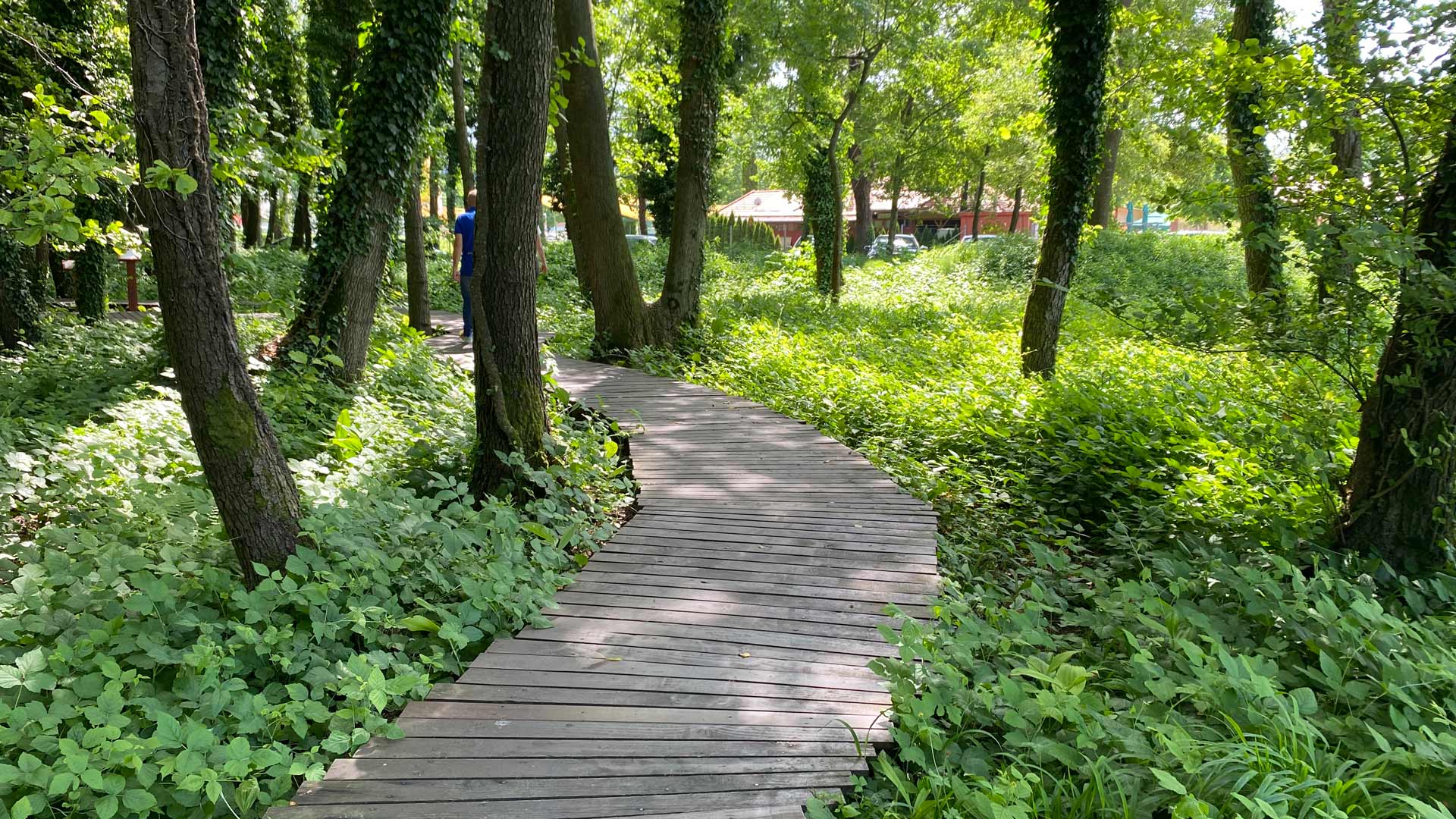 Relaxing summer activities on Karos Promenade
A genuine holiday atmosphere
Karos Promenade is the high street of Zalakaros, and the best place to have a walk in a summer evening. After a day of activities, hiking or enjoying the spa, you should also reserve some time to experience the magic of the town. The Promenade is lined on either side by shops, cafés and restaurants that lend it a genuine holiday resort ambience. The calm of the town is complemented by its beautiful architecture, including the attractive Karos Promenade with its many amazing fountains, pedestrian streets and stairways, which would not look out of place in any holiday capital of the world.
The green town centre of Zalakaros
This fantastic place has a green town centre that spans six hectares, including a multifunctional, covered reception building and event hall as well as an outdoor event area.
The area covers six hectares, and reaches from Zalakaros Arboretum to Dísz Square, connecting the attractive and popular tourist attraction of the Thermal Lake and Eco Shore to the town centre and reaffirming the town as a modern medicinal holiday destination. You can enjoy the perfect holiday here thanks to all the varied activities and experience on offer.
Karos Promenade Event Centre
The town has benefited from a lot of improvement work recently, which have helped turn Karos Promenade into the spectacular and diverse venue it is today. It has a range of walkways, a sunbathing corner, fitness points, playgrounds, footbridges and benches to help make the time you spend here more enjoyable. There is also a modern event area right on the Promenade, which hosts a visitors centre, a community space, a covered stage and a spectator area capable of accommodating up to 3,000 people. It is not hard to imagine what a great time you could have in such impressive surroundings.
The Promenade is full of life
Karos Promenade, with all its fantastic activities and events, is just a few minutes' walk away from the campsite. All over the summer, it plays host to excellent music and culinary events but those looking for an opportunity to dance or explore a friendly marketplace will not be disappointed, either.
Karos Promenade regularly hosts cultural and entertaining events, which can help make your holiday an even more colourful experience. Street parties, concerts and dance performances are common over the summer. June 2023 will see Karos Promenade Fest, then the Mulass Karos festival, followed in July by Zalakaros Town Days, to mention just a few of the many, many events that await you here this summer.
Visit the spa this summer
When you spend your holiday in Zalakaros, you should make time to enjoy the sights and explore the beautiful natural environment, but no summer holiday would be complete without a visit to Zalakaros Spa. A dip in its thermal waters will reenergise both body and soul. The spa has a number of pools, saunas and a range of medicinal, wellness and beauty services.
Top tip: To avoid the queues, buy your spa ticket at the reception of Thermal Camping Zalakaros. This option makes life for our guests even simpler, so that they can enjoy every moment of their holiday.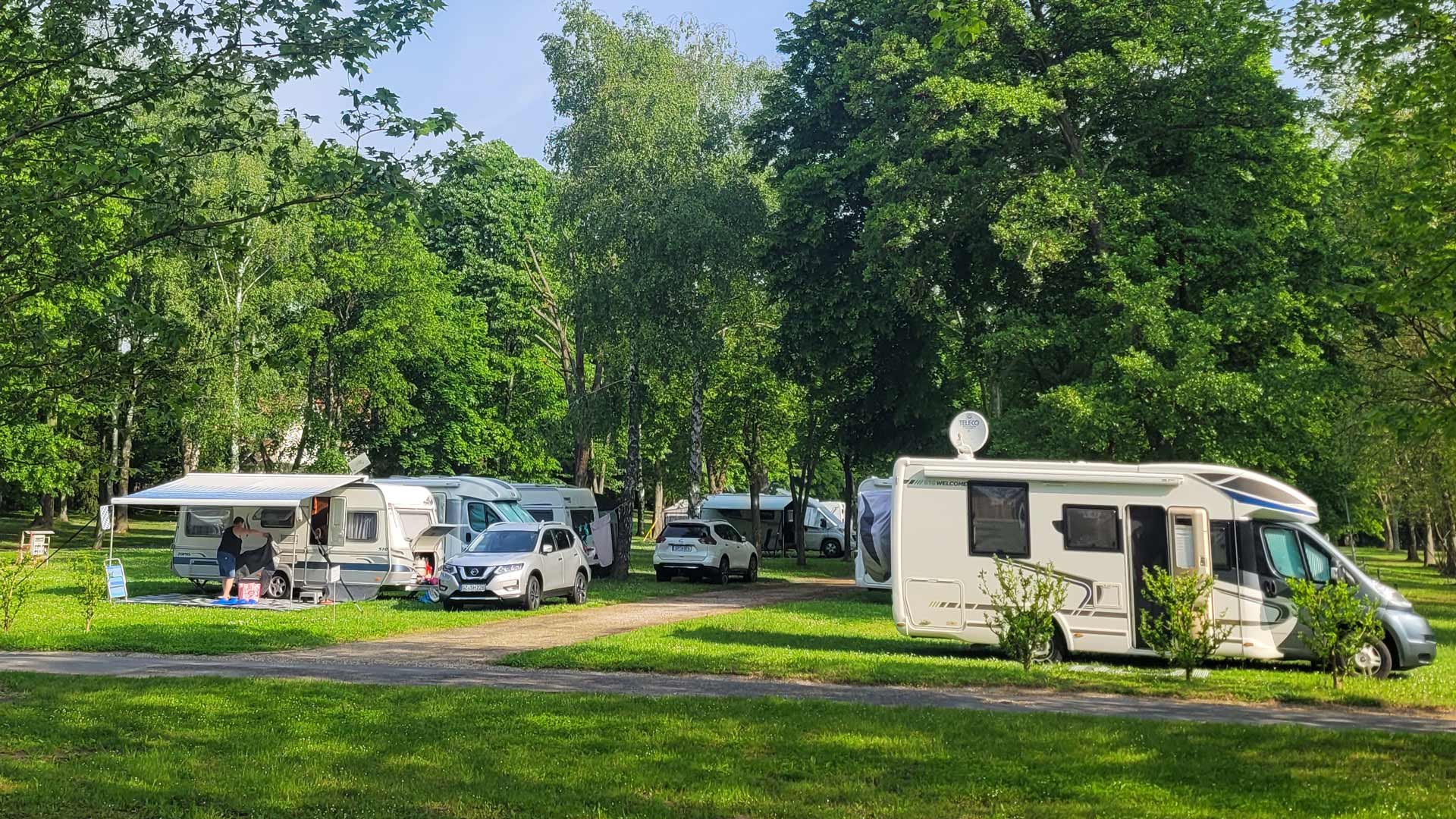 Holiday in nature's embrace
The Thermal Lake and Eco Shore are simply a must for nature-lovers. You will find wonderful plants and flowers, a pretty little lake and comfortable resting spots there. You can also relax without having to leave Thermal Camping Zalakaros, thanks to its expansive, green grounds.
It is the ideal place for some quiet contemplation or a good chinwag with your friends under the starry sky. If you are bringing your whole family with you, even pitching the tent together can be a fun shared experience, and the little ones will love the opportunity to run around the campsite freely. The campsite is the perfect accommodation if you want to explore local events, so once you have made up your mind to spend your holiday in Zalakaros, all you have left to do is book your accommodation at Thermal Camping.
Book your accommodation online
You can reserve your caravan plot or tent pitch online, and it only takes a few clicks. Once the price has been calculated, you can finalise your reservation by paying the deposit, using your debit or credit card. After that, all you have to do is mark the dates in your calendar and pack your camping gear, looking forward to an exciting and memorable holiday in Zalakaros.