Healing waters and natural wonders
The county of Zala is one of the most unique areas of Hungary. It has everything you could possibly need to recharge, both mentally and physically. Each visit can be like the plot of an adventure novel, as you explore untouched natural preserves and the beautiful waters hidden in a spectacular, green environment. What is more, some of the local thermal waters, like the ones you'll find at Zalakaros Spa, also have medicinal properties.
Each year, tourists flock to Zala to experience the natural wonders and attractions of the area, or to participate in the many and varied leisure activities that are available locally. The centre of Zala County is Zalakaros, a popular tourist destination. It is an excellent starting point for an unforgettable break in Zala. Thermal Camping Zalakaros is situated in a busy part of town, right next to Zalakaros Spa, and offers campsite accommodation in the heart of nature. It is the ideal choice if you're looking for a break from the greyness of everyday life and enjoy the chirping of birds and the caress of the morning sunlight. During an active, yet relaxing holiday, you can set off on a new adventure every day from the campsite.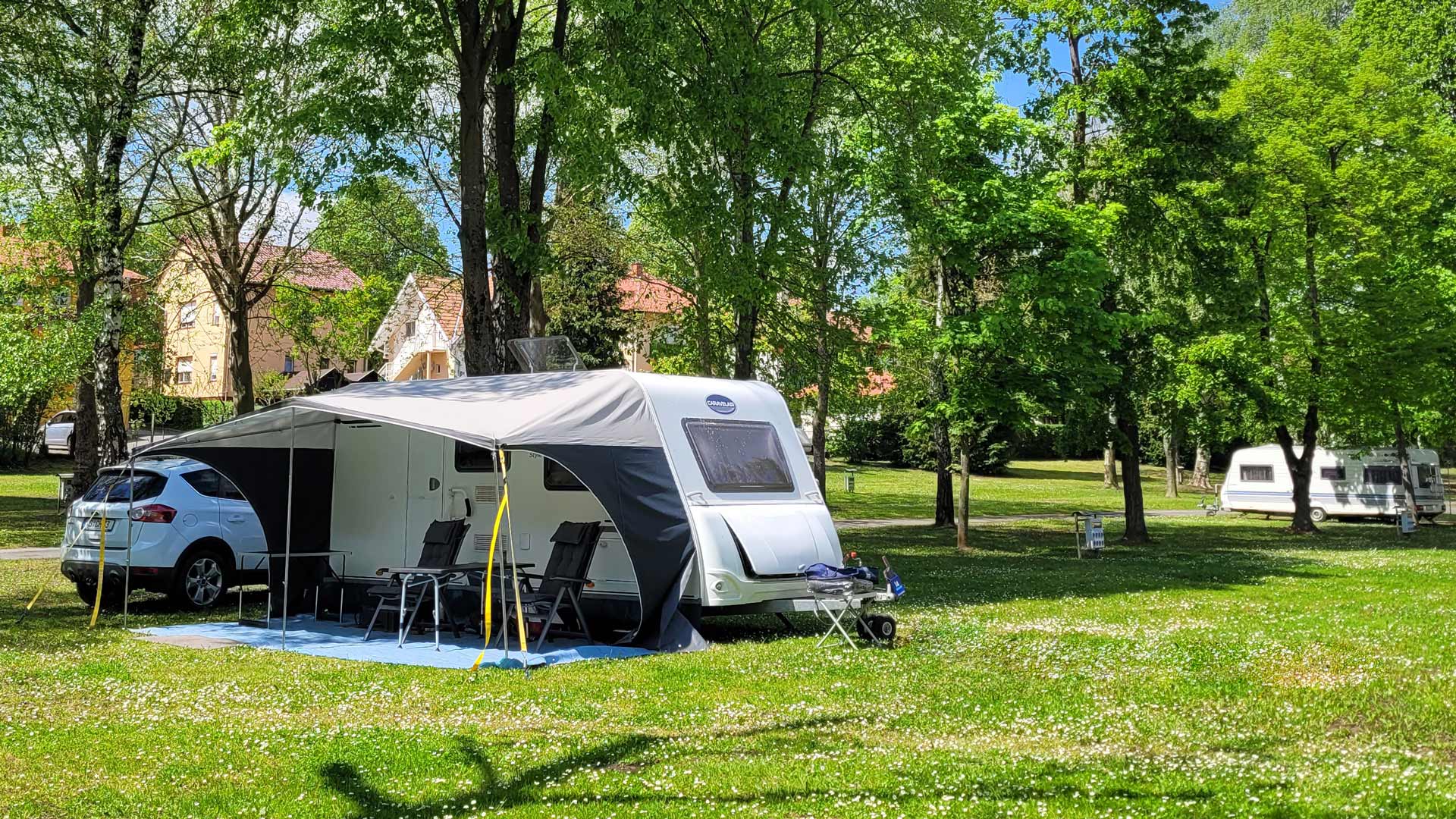 Zalakaros is a capital of leisure activities
At Zalakaros Spa, you can enjoy the regenerating effects of the special thermal water, and after your relaxing wellness experience you can go on a trip to explore the surrounding area. Visiting the Kis-Balaton Visitor Centre and the Water Buffalo Reserve can also be a full-day experience. There are plenty of great opportunities for those looking for active relaxation, whether you want to stay right here in Zalakaros, or just use it as your starting point.
Thermal water – A natural witch's cauldron
Thermal water means hot waters that often also have medicinal properties. Hungary is rich in this unique natural treasure, and there are many thermal water springs across the Carpathian Basin.
Thermal water refers to waters from natural sources that are hotter than around 25 degrees. Thanks to their unique mineral contents they often have medicinal properties.
Zala County is rich in thermal waters. It is home to a number of springs and thermal water sources that have significant healing power. These springs and thermal water sources were formed thanks to the volcanic origin of the area.
One of these special medicinal springs is located right here in Zalakaros. The local spa is renowned for its medicinal thermal water. What's more, the mineral composition of the Zalakaros thermal water is unique in the whole of Europe, and can provide unmatched relief for joint problems, dermatological issues, gastrointestinal and respiratory diseases. A pleasant bath in the medicinal water of Zalakaros will not only refresh you but also improve your circulation and help treat muscle and joint problems.
Activities to energise you
Hiking and walks
The hiking trails near Zalakaros lead through the wilderness: forests untouched by humans that are pleasantly cool even on the hottest days of the summer. Of the many recommended routes, everyone will be able to find the one that best suits their fitness and level of experience. From short hikes of around 4 km to half-day trips that cover 22 km, there is a whole range for you to choose from.
Cycling tours
Zalakaros is also an ideal destination for cyclists because there are a number of exciting and challenging cycling trains in the area. Zalakaros Bicycle Centre offers information, maps and advice to help you on your adventure on two wheels, and you can even rent a bike there.
As much sport as you like
A holiday in Zalakaros is the best gift you can give your own body. There are endless opportunities to enjoy sports there, and the best bit is that you can enjoy physical activity right in the heart of nature. There is a range of sports facilities and Nordic walking is also a popular pastime in the area. You can get a taster of the latter by joining a Karos Nordic Walking experience tour. Don't worry even if you don't have the full kit: you can rent Nordic walking sticks at the Zalakaros Tourinform office. If you'd prefer to stay on wheels while exploring the beauty of neighbouring area, check out one of the Segway tours available.
Reflect and relax
If you are looking to relax after an active day, but don't want to miss out on new experiences, your best bet is to hop on board a Dotto narrow-gauge train and enjoy a guided tour of the town's sights. You can also join a trip organised by Dotto to the Water Buffalo Reserve, or go on a wine tour.
Thermal Camping Zalakaros is a green island
All these activities will make for a varied and eventful holiday, but there is more. Zalakaros has a lot more on offer. Come to visit and explore the area, and you will not be disappointed. And if you are in the mood for a slow day of peace and quiet, all you have to do is lie back in the refreshing shade of the giant trees of Thermal Camping Zalakaros. The campsite also has an excellent restaurant, massage services and a hairdresser's, so you will have everything you may need for a refreshing and rejuvenating experience right on your doorstep.
Book your accommodation online
Thermal Camping Zalakaros is an excellent starting point for any adventure across Zala County, so all that's left to do is to book your accommodation at the campsite. You can do so online, simply and quickly, and use your debit or credit card to pay.