Kápolnapuszta Buffalo Reserve is near Little Balaton, which itself is part of the Balaton Uplands National Park. It is, without doubt, one of the best day trip destinations in the whole of Hungary. If you are enjoying a break in Zalakaros, make sure to visit the buffalo reserve, as it is a truly one-of-a-kind experience. The buffalo reserve is a firm favourite among visitors who want to learn more about these animals, which are native to Hungary. Make sure you clear your diary for the day when you visit, because there is plenty to see and do here.
What makes the buffalo reserve so special?
First of all, the reserve is home to Hungary's largest buffalo herd. Nature-lovers will not be disappointed because you can observe the buffalos up close as they graze or wallow in the mud.
The atmosphere is completely different from a traditional zoo because the inhabitants of the buffalo reserve can move freely around the huge grounds, leading their lives as normal between spring and autumn. Once winter starts, you will find them near the stables or in their pen. You can get lucky and see them at arm's length while walking down the path, but you can also whip out your binoculars and observe them from a distance, without disturbing them. There are also other animals that live here, so don't be surprised to see ground squirrels zipping between the buffalo.
The buffalo reserve attracts tourists and animal lovers, but it is also an important contributor to preserving Hungary's native buffalo population and its genome. Visitors can see these majestic and robust animals up close, and they can also learn a wealth of interesting information about their history, lifestyle, and unique characteristics.
Buffalo husbandry has a long and rich history in Hungary, which you can also learn about through an exhibition of old photographs and traditional equipment. The reception building houses an exhibition that introduces the rich flora and fauna of the Little Balaton area.
If you are looking for things to do near Zalakaros, make sure to add the Little Balaton area and the buffalo reserve to your list. You can cross the reserve on a path that is only 800 metres long, so it can be covered easily even if you are travelling with small children or if you are looking for a walk that is not too taxing physically but still offers an opportunity to experience nature up close and see some exotic animals.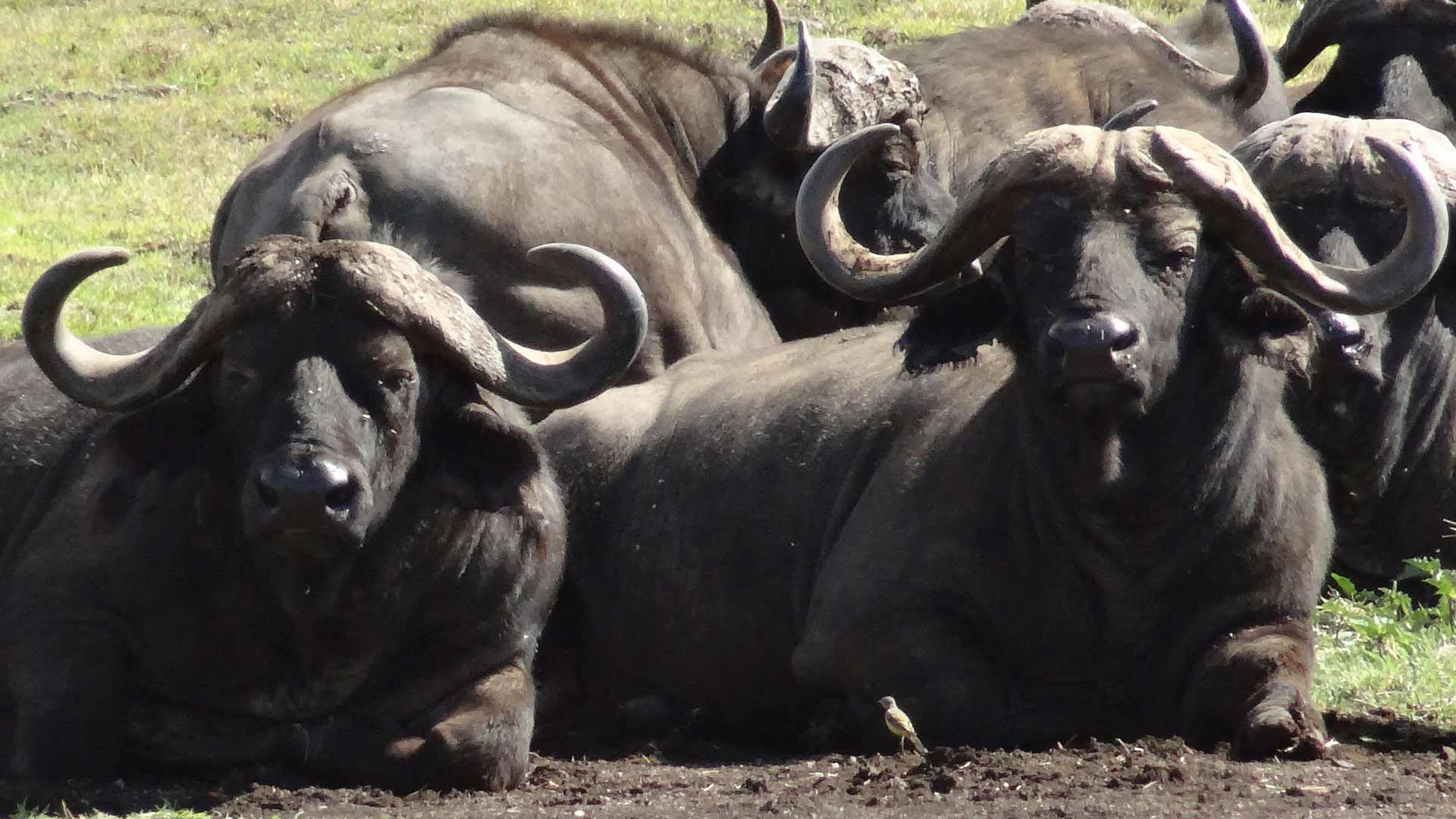 Kápolnapuszta Buffalo Reserve
Events at the buffalo reserve
The buffalo reserve is open all year round, so you can always pop in to see these extraordinary animals when you are nearby. Visit the website of the Balaton Uplands National Park for the current opening hours. You will also find contact details there, in case you want to learn more about current events or need additional information.
Footpath and visitor centre
Information signs are dotted along the well-kept footpath that leads across the reserve. You will also find binoculars along the path, which you can use to observe the animals. At the end of the walk, visit the reception building where you can pick up booklets filled with interesting information, gifts or even buffalo salami.
Off-road trip and carriage ride
You can explore the area in a variety of ways. You can walk, of course, but if you are looking for a truly exceptional experience, then sign up for a ride in a carriage or in an off-road car. For more information about the start times of the tours, ask at the tills or contact the buffalo reserve.
Playground and petting zoo
Young visitors always have some energy left over, but there is no risk of them getting bored while you are taking a well-earned rest, as the buffalo reserve also boasts a high-quality playground. If you are travelling with children, you may be interested to hear there is also a petting zoo that allows children to meet farm animals up close, and fosters a love of and interest in the natural environment.
A dog-friendly venue
If you don't want to leave your four-legged friend behind when going on holiday or taking a shorted break, you should pick dog-friendly accommodation. Thermal Camping Zalakaros welcomes animals, and is an excellent choice for those who want to bring their pets with them. There is a bit more thinking to do, though, because you will also need to find activities that allow dogs to participate. The good news is that the buffalo reserve is a dog-friendly venue, so your furry friends are welcome to join you on a walk along the footpath, provided they are on a leash, of course.