Spa days benefit both body and mind
Perhaps the most important objective of a holiday is to break with the daily routine and help recharge your body and mind. Stepping away from your normal pace of life and your work helps preserve your health. Visiting a thermal spa benefits both your physical and your mental health. De-stressing is absolutely essential because failing to take good care of yourself and to take the time to have adequate rest can easily lead to burnout.
There is only so much stress one can put up with, so it is very important to let off some steam from time to time. Perhaps the most pleasant way of doing that is taking a spa day. Those who regularly reduce their stress levels find they perform better, feel better, and are much more resilient against pressure and new challenges.
Zalakaros Thermal Spa offers visitors a range of services that will help de-stress and preserve your health. The experience pools and the slide park will get you moving while also providing a fun and entertaining way to relax if you enjoy being in and around water. Zalakaros Spa also has excellent medicinal waters, which can contribute to the treatment of a range of ailments in addition to having an overall beneficial effect on health.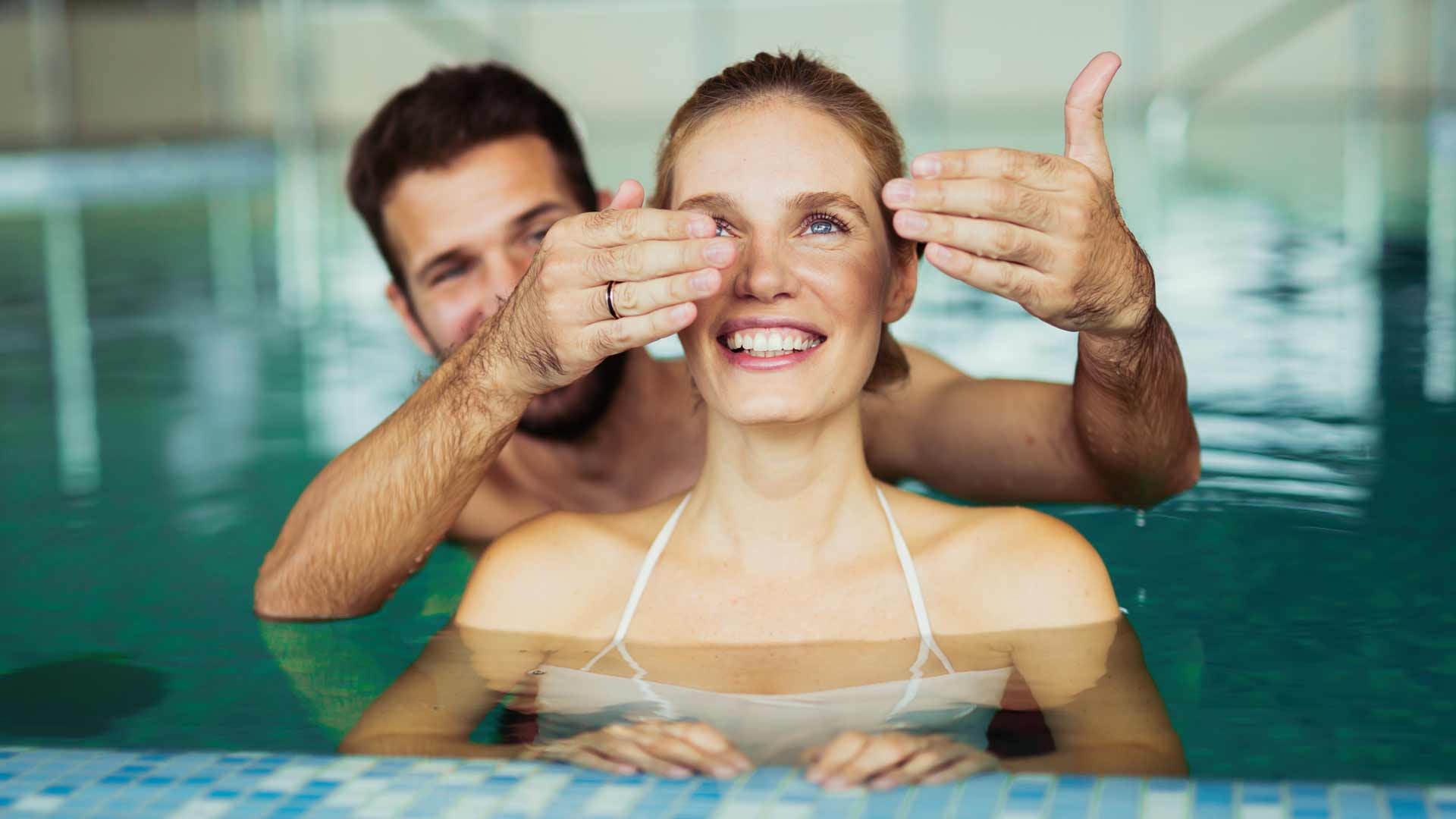 Zalakaros medicinal water is unique in Europe
Zalakaros Spa is officially classified as a medicinal spa. It is a little-known fact that the medicinal water found here is unique in the whole of Europe. It contains a variety of beneficial minerals and trace elements that those wishing to recharge or recuperate will enjoy. The medicinal water also contains a number of organic substances and dissolved salts, as well as alkali chloride, hydrogen carbonate, iodine, bromine, hydrogen sulphide, fluoride, boric acid and metasilisic acid. Taken together, these form a unique elixir that can contribute to the treatment of a range of illnesses and will also have a beneficial impact on your overall wellbeing.
The effect of sulphur on the body
While relaxing in the medicinal water, sulphur will enter your body through the skin and by being inhaled. It has a range of beneficial effects, such as:
absorbed into joints, it makes them stronger, and is particularly recommended to those suffering from mobility impairments,
dilates veins, including coronary arteries,
prevents cholesterol from being absorbed,
supports your metabolism, and may therefore be particularly helpful to those suffering from diabetes or other metabolic disorders..
This list of the beneficial effects of medicinal water is far from exhaustive. Soaking in medicinal water can contribute to the treatment of a range of illnesses. It helps alleviate particular symptoms in the long run, substantially improving quality of life.
The health benefits of saunas
In addition to medicinal waters, therapeutic treatments and massages, visitors to Zalakaros Spa can also enjoy a whole world of saunas. Saunas have an extremely positive effect on health, from strengthening your immune system to lending your skin some extra shine to relaxing your muscles and helping you forget about your worries and concerns in a pleasant environment.
There is a rich tradition and many customs associated with saunas. Zalakaros offers daily sauna ceremonies where you will be treated to unique combinations of fragrances, specially composed by our qualified sauna masters. Sauna-based activities will ensure your time with us leaves you with unforgettable experiences and can help achieve a state of total relaxation more easily. After the sauna, enjoy a cold shower or a plunge pool to reinvigorate your circulation. This will help you reach a deeper level of relaxation in the pleasant environment specially designed for this purpose.
Enhance your holiday by being close to nature
In addition to the relaxation, recuperation and de-stressing offered by the spa experience, you can also add pleasant hikes and other leisure activities to your to-do list because the area has a wealth of natural treasures, sights and events/a> on offer. If you truly want to leave the weekday routine behind, you can make a simple choice when it comes to picking your accommodation, as Thermal Camping Zalakaros is just a few steps away from the medicinal spa. You can hire caravan or tent pitches here and can even return in the same season. Opting for a camping holiday is not only cost effective but is also proven to contribute to reducing stress as you spend more time in the great outdoors, with nature right on your doorstep.
Last but not least, camping is a treasure trove of unforgettable memories for the whole family, group of friends or whoever you may be travelling with. Nothing quite compares to the feeling of spending a pleasant day at the medicinal spa and then building a fire together to have a barbecue and a long, fun chat in a lovely summer evening.