Many of us are can hardly wait for the summer to start, bringing good weather, entertaining activities and a chance to relax. It is the season for swimming, hiking, trips to the woods and all kinds of other activities that help forget the daily grind. However, each year brings hotter weather over the summer and heat alerts are becoming increasingly common, which is taxing on the body and can have a negative effect on the quality of your rest and, therefore, on your holiday experience. If you fail to take it seriously, it may even endanger your health.
What temperatures trigger a heat alert?
Summers are naturally warm, but when the temperature reaches a certain level, a heat alert is issued. At times like that, take extra care to minimise the negative effects of heat. Heat alerts come in three levels of severity. The alerts are issued in a government decree by the Disaster Management Directorate, the meteorological service or the National Public Health . If you want to learn more about heat alerts or find out if one is in effect at the moment, visit the website of the National Meteorological Service.
Heat alert levels:
A level 1 heat alert is issued when the average daily temperature is between 25 and 29 degrees (77 to 84 °F) for at least one day and covering an area at least the size of a county.
A level 2 heat alert is issued when the average daily temperature is between 27 and 29 degrees (80 to 84 °F) for at least one day and covering an area at least the size of a county.
A level 3 heat alert is issued when the average daily temperature exceeds 29 degrees (84 °F) for at least one day and covering an area at least the size of a county.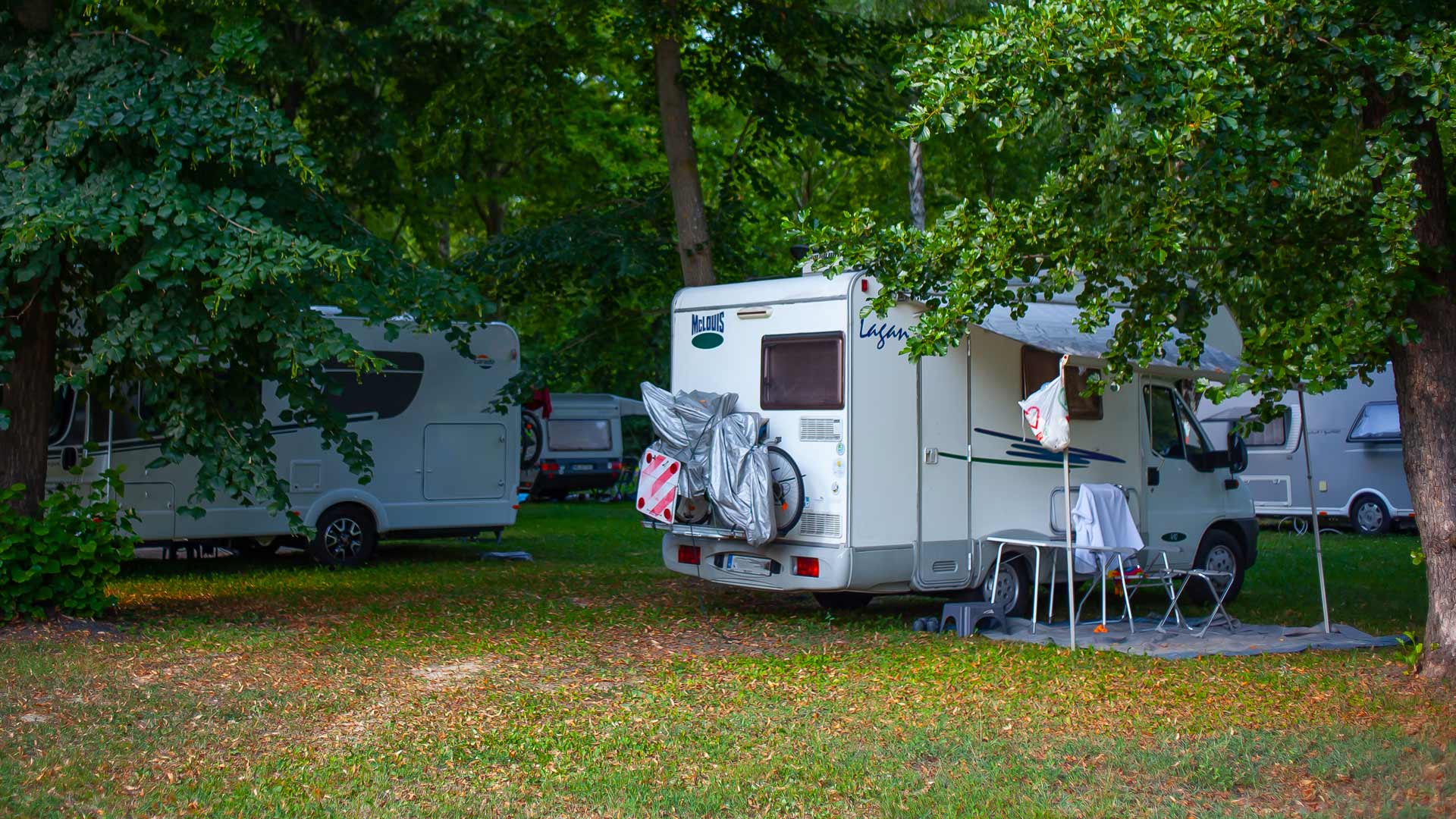 The shady trees of Thermal Camping Zalakaros offer shelter even on the hottest days
What are the dangers of high temperatures?
Take care to avoid exposing yourself or your children to strong sunshine and heat because even short-term exposure can cause lasting damage to the body, or even be lethal. It is important to observe heat alerts and take extra care so as to avoid unpleasant symptoms and conditions such as:
sunstroke
heat stroke
life-threatening conditions
dehydration
irritability
discomfort
fatigue
fainting
sunburn
How to protect yourself against the heat?
The important thing to note is that you have to protect yourself against direct sunlight as well as against the heat. It is perhaps a well-known fact that you should stay out of the sun between 11am and 3pm, but the latest advice actually suggests the dangerous time window extends to between 10am and 4pm during heat waves, when UV radiation is the strongest. You can stay safe, however, by observing just a few basic rules. That way, you can make sure your holiday will be pleasant even when temperatures are soaring.
The 5 essential rules:
Do not stay in the sun for a long time. Remember, when UV radiation is the strongest, you can get sunburn in as little as 10 minutes.
Use sunscreen. Pick the product that matches your skin type and re-apply the lotion at the recommended intervals.
When going for a hike or a walk, remember to cover your skin with light and light-coloured clothing, wear a hat and UV-blocking sunglasses.
Increase your fluid intake. It is much easier to drink water when it's hot, so make sure you drink at least 3 litres per day. (Avoid alcohol and sugary drinks. These do not count towards your recommended intake.)
Stay in the shade and in cool places. Try not to be in the sun between 10am and 4pm.
In scorching weather, finding a cool spot can feel like a blessing, but remember that over-cooled stores and the air-conditioning in your car can actually have negative effects. A temperature difference over 15 degrees between a cool indoor space and the outdoors can be problematic. If your car doesn't have air-conditioning, make sure not to travel for too long with the windows completely rolled down because that can easily cause earache in those prone to it.
Hot weather? Head to the campsite!
If the weather is very hot when you are on holiday, nothing beats camping. It allows you to benefit from nature's gentle cooling effects, and staying in a tent or in a caravan is also an excellent adventure. Upmarket hotels and apartments are often air-conditioned, but as soon as you walk out the door, the hot concrete and the lack of plants on the street or even on your own terrace will make you feel a whole lot worse all of a sudden.
When you are outdoors, you will naturally seek out shady areas because trees and other plants provide a natural remedy against the heat. Camping holidays are the best choice when the weather is hot because they allow you to fully enjoy the pleasantly cool nights while staring at the stars in the great outdoors.